Commercial Building Inspections: What to Expect
Oct. 19, 2023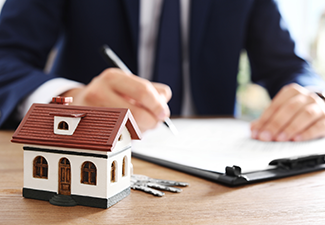 If you're preparing to purchase or invest in a commercial property, there are many legal and financial considerations you'll have to take into account. The entire process will require you to work with several different parties, such as real estate agents, government officials, builders, contractors, and suppliers.
Another key aspect of this that shouldn't be ignored is your required business building inspection. This inspection is very important, and you'll need to thoroughly prepare for it. In many cases, working with a commercial real estate attorney can help this process run smoother and has the potential to save you time and money in the long run.
If you'd like to consult with a real estate attorney to learn more about how to prepare for a commercial building inspection, call our firm today. At Richard L. Vanderslice, P.C., we're able to serve clients in Philadelphia, Pennsylvania, as well as throughout Philadelphia County, Montgomery County, and Delaware County.
What to Expect During a Commercial Property Inspection
All commercial real estate inspections are performed by an impartial third party who has no affiliations with either the buyer or the seller. The purpose of a third-party commercial property inspection is to provide details about the overall condition of the property so all involved parties can make informed decisions based on their role in the transaction.
The inspection focuses on five major systems of the property:
Plumbing

Mechanical systems

Electrical

Air conditioning

Heating
The inspector will do this through visual observations made of the exterior and interior of the building. They may also work with specialists depending on the systems that need to be inspected or problems they encounter. For example, they may need to bring in other parties such as a commercial kitchen professional, HVAC expert, or someone to advise on mold issues. They will then record all their findings as to potential issues or dangers, needed repairs, systems that are old or haven't been maintained, or poor workmanship.
How to Prepare for a Commercial Building Inspection
Preparation is key to ensuring you get the most out of the inspection:
The first step is to make sure you're familiar with the entire property and the systems that will be inspected. You may notice certain things that you'll want to point out to the inspector. For example, you can let them know there's a slow leak that may not be detectable upon quick glance.
Know your scope of work and share this with the inspector. For instance, you may already have plans to replace or repair something, and the inspector may then exclude this from their assessment.
Gather all relevant documents and records and have them available for the inspector. This could include leases, repair records, building code violations, or service contracts.
Ensure someone who's knowledgeable about the building is present at the inspection as a second set of eyes. They can also act as your advocate and field any questions the inspector may have.
Why Legal Advice Is Crucial
Obtaining sound legal advice during any real estate transaction can save you time and money. During a commercial inspection, an experienced attorney can offer advice and guidance to help you mitigate legal risks, review your post-inspection report, and create a list of follow-up actions. Inspections can create a lot of stress and uncertainty, but they can also be used to your benefit since you'll now be armed with detailed information about the property and will be in a better position to negotiate.
Reach Out to Us for Personalized Guidance
For legal help regarding commercial properties in Philadelphia, Pennsylvania, or anywhere through Philadelphia County, give our team at Richard L. Vanderslice, P.C. a call to schedule a consultation.