FAQs About the Pennsylvania Probate Process
July 15, 2022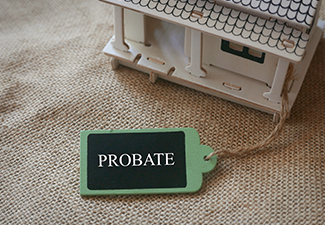 The death of a loved one is never easy. What can make it even harder is that while you're mourning your loss, you'll also have to address their estate and likely go through the process of probate. At Richard L. Vanderslice, P.C. in Philadelphia, Pennsylvania, we help people like you get through this difficult time. If you're concerned about your own estate planning or would like help with the probate process for a loved one, reach out to us to discuss your options. We're able to serve clients throughout Montgomery County, Philadelphia County, and Delaware County.
Below are several frequently asked questions about the probate process in Pennsylvania and their answers. Let this serve as an introduction. Working with an experienced probate attorney is the best way to ensure you make well-informed decisions surrounding probate court.
If a decedent left a will, does the estate still need to go through probate?
In most cases, a will does have to go through probate. The only assets that will not go through probate are ones that have been placed in a living trust, as well as retirement, investment, and bank accounts that already have a named beneficiary, and jointly owned property. In these cases, the asset will transfer directly to the beneficiary without the court stepping in. In all other cases, wills have to be "proved" in a court of law before assets can be distributed. This is to ensure that creditors have ample time to pursue payment of debts and any potential heirs can step forward.
What happens if the decedent dies without a will?
When you die without a will (known as dying intestate), most of your assets will have to go through probate with the exception of those that already have an assigned beneficiary (see answer above). However, because there is no will, a judge will have to appoint an administrator, typically the surviving spouse or adult child of the deceased. Dying without a will can put a tremendous amount of strain on your family members since they (along with a judge) will have to guess at what you would like done with your assets, and you will have no say in the matter.
What is the role of the personal representative in the probate process?
If the deceased left a will, there will be an assigned executor, but if they died intestate, then a judge will appoint a personal representative. This person is responsible for working with the judge to manage the estate, which includes locating assets, inventorying them, having them appraised if necessary, locating and notifying beneficiaries, paying off existing debts and taxes, and finally, distributing the assets. The executor will also have to abide by court rules and administrative tasks, such as publishing a notice of probate in local papers, notifying creditors, obtaining insurance and an employer identification number (EIN) for the estate, opening a bank account for the estate, and hiring an attorney.
What if the estate is small? Does it still need to go through probate?
If you die with a small estate (generally worth less than $50,000), there is a simplified process you can go through. The executor will still have to work with a judge, but the process will be much faster because you may not have to notify creditors.
On what grounds can someone challenge the validity of a will?
If someone wishes to challenge the validity of a will, they may do so as long as they can show legal grounds for contesting it. This could mean they believe the will was written or signed under duress, that fraud occurred during the writing of it, or that the deceased was not mentally capable of writing the will at the time. They will need to present proof of these claims to a judge. Most people choose to work with an attorney.
A Probate Attorney Can Assist You With the Process
An experienced attorney can ensure you're meeting all the requirements of the law and can save you time and money by expediting what can be a long, drawn-out process. If you're in the Philadelphia, Pennsylvania, area or anywhere in Philadelphia County, call us at Richard L. Vanderslice, P.C. today to get started.