Mechanic Liens
Feb. 21, 2023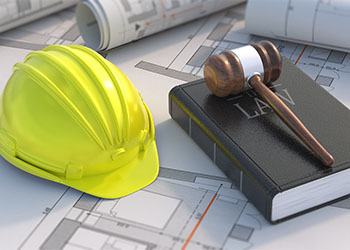 The construction industry in Pennsylvania and across the United States has a payment problem. It often takes a long time for builders and contractors to receive payment for the construction project executed or supplies for the materials used for the building project. When faced with these payment challenges, a mechanic's lien is a vital legal tool that can help protect the rights of contractors, builders, suppliers, and construction firms to receive payment for a project completed or materials supplied.
At Richard L. Vanderslice, P.C., we're committed to offering knowledgeable guidance and advocacy to clients in real estate and business-related matters. Our seasoned Pennsylvania real estate law attorneys can enlighten you about how mechanic's liens can help protect your rights and outline a strategic plan to help you recover any outstanding payments. We're proud to serve clients across Philadelphia, Delaware County, Montgomery County, and Philadelphia County, Pennsylvania. Set up a consultation today.
What Is a Mechanic's Lien?
A mechanic's lien can be described as a legal document that guarantees payment to contractors, builders, subcontractors, and construction firms for building or repairing a property or structure. Mechanic's liens also cover suppliers for building materials provided for the construction project.
In the event of nonpayment or if the client reneges on paying for the work done, a mechanic's lien will ensure that the contractor and other parties receive payment for their work or materials. Even if the property is liquidated, the mechanic's lien will ensure that the contractor is paid first.
Who Is Eligible to File a Mechanic's Lien in Pennsylvania?
In the Commonwealth of Pennsylvania, the following parties may be eligible to file a mechanic's lien:
General contractors, including engineers or architects

Builders

Construction firms

Subcontractors

Suppliers
An experienced attorney can evaluate your unique situation, determine your eligibility to file a mechanic's lien, and enlighten you about the legal procedures involved in filing.
What Is the Process for Filing a Lien?
Here are the steps involved in filing a mechanic's lien in Pennsylvania:
Hire an attorney to help protect your rights

Provide a preliminary notice or Pennsylvania Notice of Furnishing

Complete the Pennsylvania mechanic's lien form

File your lien claim with the county recorder

Serve a copy of the lien to the client or property owner

Attend the court hearing
A lawyer can guide you through every legal step involved in filing your mechanic's lien claims and ensure that you file your petition within the required time limit.
When Is the Deadline to File?
You must file your mechanic's lien claims within six months of the date of the last work done. If you fail to file within the required period or file after the deadline, the court may dismiss your claims. A dependable business law attorney can help protect your lien rights and walk you through the legal process from start to finish.
Seek Counsel From a Skilled Attorney
When a property owner or client defaults on paying for the amount of work done or material used for the construction project, a mechanic's lien can be a useful legal remedy to recover outstanding payments and seek compensation. At Richard L. Vanderslice, P.C., we have the diligence and resources to advise construction professionals in their business-specific legal needs. As your legal counsel, we can work to understand your unique situation and determine whether you're eligible to seek payments through a mechanic's lien. In addition, we will help file your claim, represent you diligently at every phase of the legal process, and improve your chances of a favorable outcome.
Contact us at Richard L. Vanderslice, P.C. today to schedule a simple consultation with a business law attorney. Our firm proudly serves clients across Philadelphia and the rest of Pennsylvania, including Delaware County, Montgomery County, and Philadelphia County.