My Parent Remarried. Will the New Spouse Inherit Everything?
June 28, 2022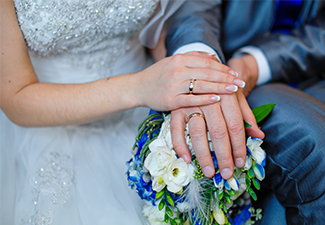 If your parent has executed a will or other estate planning documents, you may not worry about what happens to the inheritance you have discussed with them. Maybe your parent is leaving a business to you or some of the family's heirloom furniture. Those wishes should be expressed in your parent's estate plan.
If your parent dies without a will, you have to wonder what will happen to what you thought you would inherit, especially if your parent had a spouse from remarriage at the time of death. Will the new spouse inherit everything and leave you without what you believed was rightfully yours?
At Richard L. Vanderslice, P.C., we help clients understand what happens to a parent's legacy should they die without a will. If you live in Philadelphia, Pennsylvania, or in Delaware, Philadelphia, or Montgomery counties, we can talk to you about how the probate process works when there's a new spouse in the picture.
What Happens When Someone Dies Without a Will?
When someone dies without a valid will or estate plan, they die "intestate." With or without a will, their estate is subject to administration by the appropriate Pennsylvania probate court.
In a will, the decedent would have named an estate representative to handle the estate. Without one, the court will appoint a representative, often a surviving spouse. The representative is charged with the distribution of the intestate estate under the law. That individual is not allowed to decide how the estate is distributed.
Probate estates satisfy the decedent's personal debt and distribute the residual to the heirs. If there is no will, that distribution complies with Pennsylvania's law of intestate succession.
What Is Pennsylvania's Intestate Succession Law?
The law of intestate succession directs categorically who receives the estate of someone who dies intestate, including spouses, children, parents, and siblings of the decedent.
Not all your parent's assets are subject to intestate succession. Such property that had a beneficiary designation, such as a life insurance policy or retirement account, or a transfer on death, such as a vehicle title, or a payment on death, such as a bank account, is not subject to probate or intestate succession. The same is true for any property with joint tenancy or tenancy by the entirety, which may include the home your parent and the spouse lived in following your parent's remarriage.
Any property owned only by your parent at the time of death and with a named beneficiary is subject to probate, which also makes it subject to the law of intestate succession. This would include any real and personal property or a business that was only in your parent's name.
Who Is Included in Intestate Succession in Pennsylvania?
Who survives your parent dictates who inherits under intestate succession. If someone dies with no spouse but children, the children inherit everything. If there is a surviving spouse but no children and no living parents, the spouse inherits everything.
If your parent had a spouse at the time of death, the spouse inherits one-half of the estate and you and your siblings, if you have any, would inherit equal shares of the other half of the estate.
If your deceased parent's spouse is also your biological or adoptive parent, the parent would receive the first $30,000 of the intestate property and one-half of the balance. You and any siblings would inherit the other half.
If there are no children of the decedent, the surviving spouse and parents are next in line to inherit, followed by the decedent's siblings.
Children's Rights to Inheritance Are Protected in Pennsylvania
As you can see, Pennsylvania's law of intestate succession protects the inheritance rights of children and other heirs if the decedent failed to express their wishes in a will. It is true that your parent might have chosen to disinherit you had they executed a will; however, you cannot be disinherited if they die intestate.
Although a surviving spouse who is also your parent benefits more from the estate than you do, a spouse by remarriage shares the intestate estate equally with the children of the decedent.
Is Hiring an Experienced Probate Attorney Necessary?
If your parent died intestate and is survived by a spouse who is not also your parent, you should consider working with an experienced Pennsylvania probate attorney. Although the intestate succession law protects your right to your share of the estate subject to probate, the details to create the substance and value of that estate can be complicated. An experienced probate attorney can help you pursue the value of what should be assets of the estate.
Skilled Legal Guidance in Philadelphia, Pennsylvania
When inheritance rights are on the line, you may find yourself needing to fight for what's yours. Battles over any estate can be contentious; battles over an intestate estate are often more so.
At Richard L. Vanderslice, P.C., we help clients protect their inheritance rights, delivering excellent legal services through honesty and commitment. Call our office today to schedule a consultation about your parent's estate or about estate planning for your own